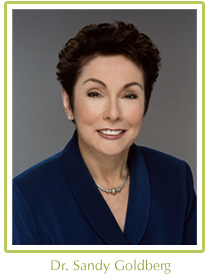 Launched in 2002 by Dr. Sandy Goldberg in honor of her mother, Evelyn Goldberg, the mission of A Silver Lining Foundation is to ensure dignified, respectful, and equal access to quality cancer education and services for all, by creating meaningful partnerships with community, advocacy and healthcare organizations. Their chief initiative is to ensure financial circumstance doesn't get in the way of accessing quality cancer related healthcare services. In other words, A Silver Lining Foundation makes sure that no one falls through the cracks. Among the services they provide are
Easy access to cancer resource information
Quality of life assistance during treatment and beyond
Cost free mammograms and follow up diagnostic testing
They do this through programs such as the following:
The Evelyn Goldberg Center, a haven of support and information for cancer patients in the Chicago area.
The Buy A Mom A Mammogram™ program that assures women (and men) the ability to obtain a cost free screening mammogram and follow up diagnostic testing.
The creation of the Chicagoland Cancer Information Coalition that helps with everything from cancer related information to getting a wig.
We invite you to visit their web site; www.asilverliningfoundation.org and to participate in their blog, which can be accessed at http://asilverliningfoundation.blogspot.com/.